Success Stories
Success Stories, Testimonials
What Commitment and Focus can Achieve
How Others Have Improved Their Health
Wellness Through an Holistic Approach
Each Success Story is Unique
These stories are an accountant of each individual's journey and experience. The results are unique to them and may not describe the outcomes that others may experience. The opinions and comments in each story apply to the individual. Although we appreciate and love the term testimonials, we prefer to call them "Success Stories."
During my journey throughout life, like most people, I have hit a pot hole or two. Thankfully, Brendon has always been close by. I have been a patient of Brendon's for more than 10 years and have found him to be always spot on with his diagnosis and treatment, simply because he listens. Brendon's professionalism is extraordinary, he is honest and most of all caring. I am always confident that when I have a consultation with Brendon, that I will come away with a treatment plan that deals with the issue.
In late 2016 I was officially in menopause. At the same time, my family relocated from Sydney to Brisbane. This move, although an extremely positive one, also carried with it some personal and professional stresses that were thrown at us as a family. Brutally. On top of everything else, menopause invaded my life with a vengeance.
I stopped sleeping right through the night, and I started to get hot flushes at around 3 am and when I was stressed. In fact, any bump in the road would set off a hot flush. Although these were not debilitating, they did scream, 'hey you're not normal anymore.' My mind got foggy, I forgot things easily, and I found that making quick decisions became difficult for me. I became emotional and started to feel unconfident about my abilities at work. At times, though these were rare, I experienced some intense mood swings.
I started to pile on the weight, but in areas, I had never had issues before. My arms and my chest exploded in size. I developed a thick waist and carried a band of weight around my ribs and on my back. This made a huge visual difference, as I am only 157cm (5'2"). I knew that the extra weight was caused by my hormones and cortisol levels.
My pre-menopausal eating habits did not work. I tried everything: intermittent fasting, not eating protein after 6 pm, reducing calories. Some of these allowed me to lose 3 to 4 kilos, and I did manage to keep it off, but I was still carrying an excess of weight. I looked swollen, and I felt very unhealthy.
I had always been fit, healthy and carried a good weight for most of my life. There were only two occasions I had put on excess weight, after my pregnancy, and when I went back to work full-time. It had been easy to lose the weight after those occasions, but I was younger and not in menopause. This time, nothing I was doing was working.
In a newsletter, I discovered The Groves Lifestyle Diet. I was already seeing a Naturopath associated with the shop and decided to go and find out about it. It was the best decision I made.
I was on the program for eleven weeks, and although Christmas and the school holidays slowed me down, I have lost every week. To date, I have lost around 10 kilos. The best thing is that I have no menopause symptoms. Not one! I have now progressed to the second phase of the program, which is Maintenance.
The program has very specific rules, but it is very achievable. It only takes planning and education, and with the weekly visits, you get full support and guidance.
The best thing I have gained from the program is that I have discovered what my trigger points are to some of my eating habits. With this insight, I am finding that I am making better food choices at home and socially. The mental insight has been the main element of my success. A good healthy eating plan for life comes from a healthy and informed mind.
The Groves Lifestyle Diet is a lifestyle … for life.
Here is my story after losing 8.9 kg in 5 weeks working with Brendon, I'd say I was a bit sluggish, particularly in the middle, definitely a bit overweight I could feel it, I wasn't really happy with where I was going.
The rhythm of what we had to eat was good, I don't think without Brendon's help I could have of got through. I particularly enjoyed coming down once a week. It's a buzz to find out that you're losing weight and that's what we tried to do. 
It's been an education for me, I didn't realise I could achieve so much in such a small amount of time. 
There's a few sacrifices, but I think at the end day if I could get another 10 years out of me, that would be good.
I think I was heading in a destructive way that I was going with my life particularly with the alcohol and certainly I have learnt a lot and its fantastic.
If you are looking for a recommendation for a naturopath that has the knowledge and supports you to get the results with your health then Brendon is the one.
My daughter had a rash. We were looking for a solution to stop the outbreak. Brendon suggested a blood test to identify food sensitives. We removed the three foods, and that took away the rash but the miracle for me it took away the hormonal swings. I did not realise that having those foods contributed to the mood swings. The change from arguing every day to only once a month is enormous, around her period. The stress that was in the house before has decreased. The stress levels went down, the screaming matches went down, a lot more peace in the house.
What was your health situation? What were you trying to improve?
"I had eczema on my legs and arms. It was very itchy and getting worse. I had tried some creams, seen the doctor and nothing was resolving my skin condition. "
Why did you choose to work with Brendon Groves, naturopath?
"I found out about Brendon's website on the net and thought they might be able to help."
As a result of the treatment and lifestyle recommendations how do you feel now?
What has changed for you?
"After Brendon identified the aggravating foods that caused the eczema I removed them from my diet. Within two weeks the skin dramatically changed and after four weeks the eczema had completed gone. I'm very happy not to have that itchy skin – that's a big change for me."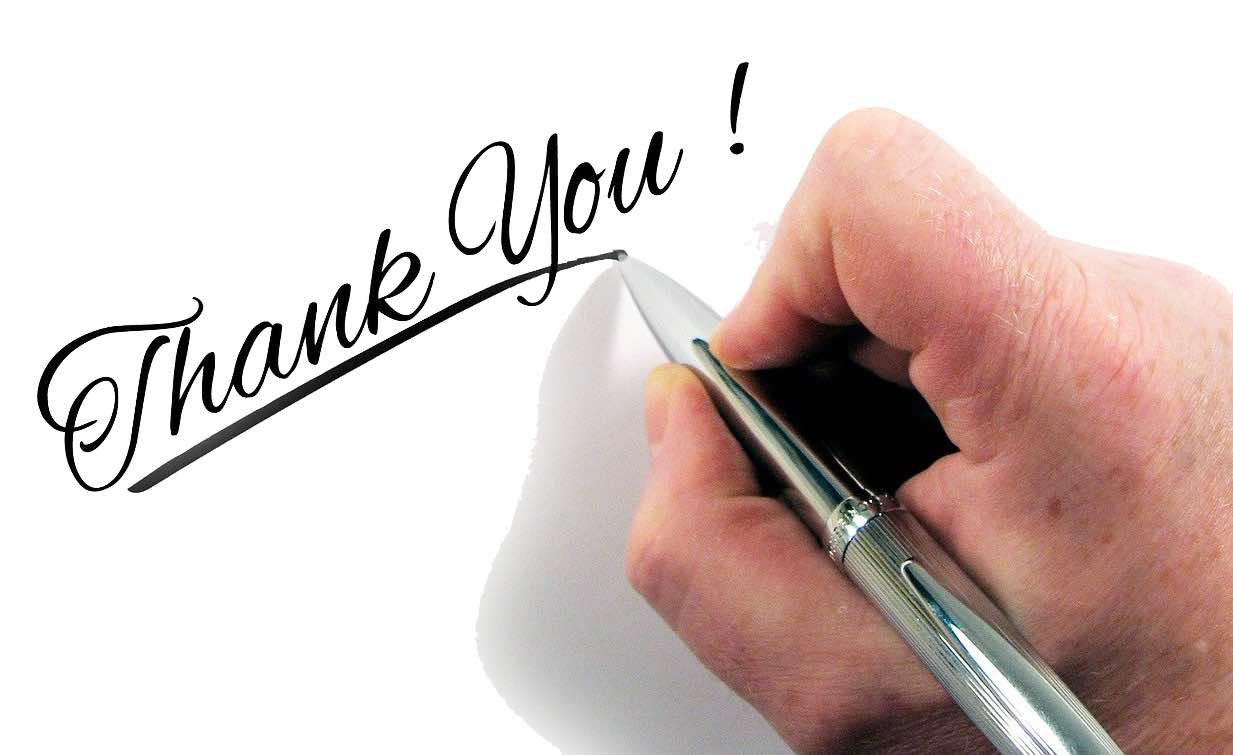 I am a senior executive
with many years of experience in directing professional activities.
I have always been a high achieving professional and had a happy life, married with children. When menopause came along, I started to wake in the night with dread and started to feel anxious for the first time in my life, I was always someone that worried things might go wrong, but the worry did not in any way rule my life. All of a sudden, I started to feel, all day long, that something was going to go wrong, and I was telling myself really negative things about my competency. I had my first and only panic attack, and it scared me so much that my anxiety escalated.
I went to see my GP and for 3 years took medication to try to control the anxiety. It did work, but less over time and I never felt the same again. While the medication took the edge off the anxiety, it also took the edge of enjoyment of life. My laugh changed, my enjoyment changed.
I went to see to see a psychologist and things got a bit better. I thought I could manage the anxiety if I went off the medication. I checked with my GP, and she said ok. But after about three months, the thing started going pear-shaped, and I was getting anxious and was struggling to sleep from the stress at work. I ended up very very stressed and didn't know what I would do as I didn't want to go on the medication again and thought I had been ok, but obviously I wasn't. I was in a crisis and didn't think I could go to work.
Then I found Brendon. He basically, without dressing it up, turned my life around. He did an analysis of where I was at (in a crisis) and identified that I didn't have the neurotransmitters that I needed to be functional and not anxious and gave me supplements to build this, and importantly gave me supplements to make me able to cope day today. I ended up having about 8 weeks off work to get better, but with Brendon's help, I was able to go back to work. This was truly an achievement as in this time off work. I was not sure that I would actually be able to go back to work.
Brendon knows his stuff. He was able to help me from day one.
But Brendon is more than someone you go to see and hope for the best. He absolutely cares. He is available by phone and can adjust your supplements as things happen in life.
I can say with certainty that I depended on Brendon in those 8 weeks and he delivered, as well as being available when I needed
Since then, Brendon introduced me to other people he knows professionally, and I have done courses and have learnt more about the anxiety that I had in the years before.
I am now back at work and a functioning professional again. I don't have the negative thoughts constantly in my mind. Every now and again I get that funny feeling in tummy or a negative thought but I see it for what it is and focus on the moment and it passes.
I yearn for the day that I would be completely over anxiety, but I don't know that this is realistic. But with Brendon's help, I think I can live a life that is pretty good and manage the anxiety symptoms so that they are in the background and I don't take a lot of notice.
I have been seeing Brendon for five months now and am in such a different space. I am so very very grateful to Brendon and his wisdom in naturopathy. I would never have been this well without his help.
His passion for his work and his commitment to his patients is exemplary. My world of thanks that I found him.
"I was a very stressed and overweight woman who knew she needed to change her behaviour.
I have lost 7kg in 5 weeks. My stress has gone from 8/10 (very high) to 1/10 (very low). I am giving my clothes to the op shop because they no longer fit me and I am able to wear my gorgeous and fashionable skinny clothes that I use to wear 2 years ago. I am calm, focused and pleasant at my work. Today I was complemented by my boss on the way that I handled a very delicate staff issue. I have had several comments from people about how great I look. Even a stranger in a cafe told me how nice my dress was! My whole attitude to food, eating and exercise has changed. I am back on track to being the best person I can be, and I am more interested in living my life than wondering about the next meal or treat I can have.
Brendon is different than others because he gives you personalised coaching to help you through the process. I learnt that the devil is in the detail. Follow his instructions – trust him to make the right food decisions for you. You will soon see the results and begin to change your attitude to food, eating and healthy living. The program is not hard at all when you follow the plan to the letter. It does require discipline and willingness to try something different.
Brendon has a kind and caring soul. He will not judge you but encourage you to change. He wants you to succeed. He is passionate about living a healthy lifestyle for all Australians.
Brendon gives you the time you need to be successful. He hour turns into an hour and a half, his phone calls/texts are immediate. He is genuine and sincere.
Thank you, Brendon, for working with me on this journey of renewal. I am looking forward to the next 5 weeks to see how I progress with my lifestyle"
"I highly recommend Brendon for his professional health services. He is amazing with his knowledge and the service is so friendly and professional. Brendon has significantly improved my health and wellbeing in a number of areas. The differences are amazing! Thank you.
"My daughter was experiencing issues with concentration, anger and obsessive behaviours. A change in diet, combined with supplements, has seen our daughter's ADHD-like symptoms completely reversed.
Complete return to her normal six year old self. 
Brendon's wholistic approach to treatment has been life-changing for our family."