Nurture Yourself With Naturopathic Medicine
Naturopath Consultations
Practitioner Only Supplements
Health Programs
Telehealth Appointments
Get On Track To A Better Level Of Wellness
Nurture your body and mind back to health with our natural treatment and nutritional options. As healthcare practitioners, a naturopath takes the time to listen objectively and assess your health needs. We personalise a holistic care plan that best suits you. If you are taking prescriptive medication, we use an integrated, approach to safely prescribe practitioner only supplements alongside your doctor's medication.
Common Health Conditions Naturopaths Treat
Reflux (GORD)
Constipation
Bloating
Chronic fatigue syndrome (CFS)
Menopause
Stomach upsets
Cold & flu, recurring infections from cold and flu virus
Digestive upsets
Leaky gut syndrome, microbiome unbalance
Irritable bowel syndrome (IBS)
Stress and anxiety
Mood disorders
Insulin resistance
Sugar cravings
Metabolic syndrome
Post viral syndrome
Weight gain
Weight fluctuations
Adrenal fatigue
Insomnia, including poor sleep quality
Sleep apnea
Infertility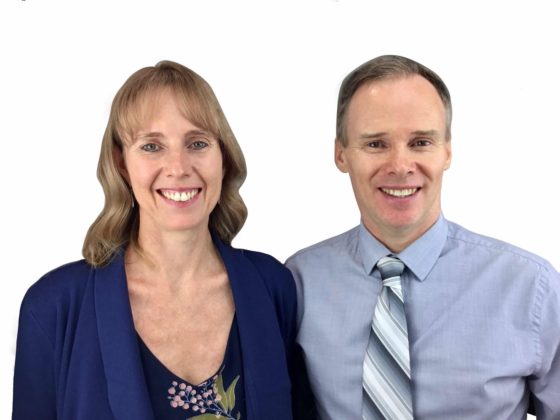 Experienced Naturopath Team
Nadine and Brendon Groves
How Can We Help?
Don't Wait Until Things Get Worse 
Symptoms can change, and in the majority of cases, mild symptoms, if left unattended, can lead to more server health issues that are more difficult to treat. For example:
Persistent low term reflux or GORD, if untreated, may lead to oesophageal cancer. ref 1
Insulin resistance, if left unchecked, may lead to diabetes type 2. ref 2
Insomnia may lead to anxiety. ref 3
Influenza may lead to a lung infection. ref 4
If you would like to start to improve your health I encourage you to book an appointment. We look forward to meeting with you soon. 
Personalised Naturopath Treatment  
Work with us, and you will receive our very unique personal naturopathic service with experienced quality of care. We are a family orientated naturopathic practice offering naturopath consultations and wellness programs for a wide range of conditions. Both my wife and I are practitioners and have been teaching, educating and supporting patients for over 20 years. We have seen people from all walks of life and are grateful to be a part of these amazing transformations. Our recommendations have a proven track record and have stood the test of time, combining both clinical and scientific knowledge to support your health outcomes.
"I was a very stressed and overweight woman who knew she needed to change her behaviour.
I have lost 7kg in 5 weeks. My stress has gone from 8/10 (very high) to 1/10 (very low). I am calm, focused and pleasant at my work. Today I was complemented by my boss on the way that I handled a very delicate staff issue. My whole attitude to food, eating and exercise has changed.
I am back on track to being the best person I can be and I am more interested in living my life than wondering about the next meal or treat."
"I have learnt a lot, and it's fantastic, losing 8.9 kg in 5 weeks working with Brendon.
I'd have to say I was a bit sluggish, particularly in the middle, and definitely a bit overweight. I could feel it. I wasn't really happy with where I was going.
If you are looking for a recommendation for a naturopath that has the knowledge and supports you to get the results with your health, then Brendon is the one."
"I discovered The Groves Lifestyle Diet. I was already seeing a Naturopath associated with the shop and decided to go and find out about it.
It was the best decision I made. I was on the program for eleven weeks, and although Christmas and the school holidays slowed me down, I have lost every week.
To date, I have lost around 10 kilos. The best thing is that I have no menopause symptoms. Not one! I have now progressed to the second phase of the program, which is Maintenance."