What is a health coach?
A health coach will support you in getting the best health possible for you to reach your goals. An ideal coach would be a health care professional with a few years of experience under their belt. They have a deeper understanding of health science and able to work through more complex conditions.
The role of the health coach is to guide and keep you on track by implementing easily manageable steps towards your wellness goal.
Here are my seven reasons to see a health coach
Keep you on track, honest, and hold you accountable.
Shows you how to achieve the steps, that you would not usually do on your own.
Looks out and keeps an eye on you.

 

Ask questions that you would not normally ask yourself.
As a resource of practical information.

 

Motivate you when you need it.

 

Provide emotional support.
What can a health coach do for me?
Don't make this decision lightly, it is a comment to 'you' your future health and wellbeing depend on your commitment to yourself. It would be wise to look at your health from a long term perspective. As you have more time to integrate the body and mind, making adjustments at a moderate achievable pace. And then, you will need to make time to do your homework, follow a diet, exercise, get adequate sleep, spend time actioning the steps towards your health goals.  It is an incredible journey of discovering. However, you may have some good days and some challenging days. There is no doubt that you will reach your goal, the only reason you will NOT is if you 'give up' and stop taking steps to get there. After all, you are 100% in control of your success. Besides that, I want you to succeed. My reputation relies on it. 
What is the role of a health coach?
As a health coach, my role is not to make you feel good. But here to help you overcome your beliefs that are stopping you from getting healthy. At the same time, I will provide support through the difficult times so that you can get back on track. On the whole, my job is to guide you towards reaching your goals, and show you:
What you have:

To do.
To give up.
To do more of.

 

Show you the way and help you grow.
Review and make adjustments.
Use supplements to assist you along the journey.
Lastly, leading by example, what I teach you I do myself. On account of my health, I see a mentor to help deal with my osteoporosis that was diagnosed two years ago. I have incorporated a plan that covers my diet, lifestyle and exercises specifically for bone building. As well as seeing other health professionals measure and check my progress as my body heals. This is a long term, ongoing treatment for the rest of my life.
After reading this article are you…?
Are you inspired and feeling passionate about this article? Let me know, I would love to hear from you. Furthermore, if you think of a friend or someone special that you would like to read this story… feel free to share it with them, it might be the change they are looking for. Ultimately, my goal is to provide you with the knowledge to make an informed decision on the way to best support your health goals. If there are any aspects of your diet or health, you would like to discuss or clarify, please contact us through this website or if it is of a more private nature contact me and arrange your FREE no-obligation meeting In wisdom and good health Brendon. Phone: 0409 278 320.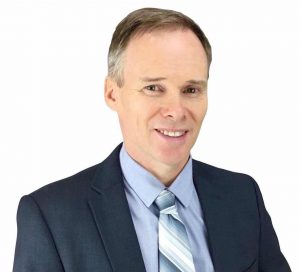 Written by:
Brendon Groves
Clinical Naturopathic Practitioner
Founder of "Groves Naturopathics" and "The Groves Lifestyle Diet"
Adv. Dip. H. Sc. Nat, Dip. H. Sc. H.M., Dip. H. Sc. Nut.
Advance Diploma of Naturopathy, Diploma of Nutrition, Diploma of Herbal Medicine.
Special interests in; Weight loss, Digestive issues, Anxiety and mood disorders, Immune support