How To Make Your 2022 New Year's Resolutions a Reality
It's easy to start the year off with good intentions, but many of us quickly forget our resolutions. So to help you keep your goals in mind, I've put together this guide to setting up your New Year's resolutions, including how to make sure they stick! Whether you're resolving to lose weight, get a better job, or simply be a better person, follow these simple tips, and you'll be on your way to making a happy and prosperous New Year's resolutions!
How To Make Your New Year's Resolution Stick
At the beginning of each year, we have a unique opportunity to share our New Year's Resolution with others and build a closer connection with them. You might find you have similar intentions like:
Get fit.
Lose some weight.
Get healthier.
Drink less.
Get organised.
Spend more time with family and friends.
Self-development, achieve new levels of awareness this year.

 
Here are some suggestions that I have found helpful to get the creative juices following in setting intentions for the New Year.
How To Create A Fresh Start
Set aside at least 1/2-1 hour to think about what's important to you. Nighttime works best for me. Write down 10-20 things that mean something special to you. Go through the list and choose five that you want to achieve this year. Then look at the one that will improve you and your families life the most. Now think of what intention you need to have to achieve those choices. How are you going to be:
Persistence
Focused
Kind
Lovely
Accountable
Motivated
What You May Need To Consider
The strategies you may need to put in place to keep on track.
Make a plan with daily action steps.
What's your plan for when things don't work?
How are you going to know that you are on your way?
What are your KPIs? (key performance indicators)
Can other people help you achieve your intention?
Do I need to change my diet to support my intention?
Where do I need support?
How long will I comment on my goal?
Have a schedule for implementing achievable action steps.
What level of exercise do I need to do to keep healthy?
What foods do I need to include in my diet to support me?
How much rest/sleep will I need?
When do I review my intentions and refine the process?
Do I need to prepare a menu for the week?
Common Symptoms That Trip People Up With New Year's Resolutions.
Stress
Anxiety
Exhaustion
Fatigue
Depression
These symptoms, if untreated, are commonly followed by weight gain. Most people use food to bring on a happy feeling or emotion. You may feel better for a short time and then eat more to feel good again. It does not take long before the weight stacks on. Your emotions don't have to run your life. If you set a diet with the intention to improve your relationship with food, you will have a higher chance to stay on track. Other addictions may also subside as you stabilise your eating pattern.
The Groves Lifestyle Diet is an easy to follow program that will help you lose weight while staying on track with your eating and exercise routines. It's based on science, and it's easy to follow. Make an Appointment 
I hope these tips have been a useful guide to help you get started on your goals for the New Year.
In health and wisdom
Brendon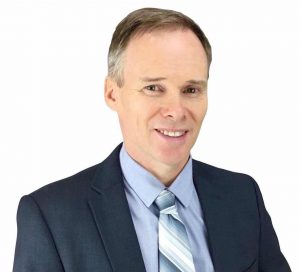 Written by:
Brendon Groves
Clinical Naturopathic Practitioner
Founder of "Groves Naturopathics" and "The Groves Lifestyle Diet"
Adv. Dip. H. Sc. Nat, Dip. H. Sc. H.M., Dip. H. Sc. Nut.
Advance Diploma of Naturopathy, Diploma of Nutrition, Diploma of Herbal Medicine.
Special interests in: Weight loss, digestive issues, anxiety and mood disorders, immune support.